Hearts day is just around the corner, and lovers everywhere are wracking their brains for crazy ideas on what to give their significant others this year. It seems that being sweet is not enough; it would be so much better if you gave an outrageous gift too, one that would bolster the social media attention that you and your sweetheart would normally receive. In this age when our lives are dominated by our Facebook and Instagram likes, getting a gift that would go viral when you post it seems to be a wonderful thing.
Here are a few crazy Valentines Day 2023 gift ideas for her (or him) that's bound to put you on the #FYP page of Tiktok.
Onion bouquet
Never mind the smell. It might be a little bit gross, but onions in the Philippines these days are GOLD. With the rising prices of onions, giving it in bouquet form could be likened to giving jewelry. Are you the sheikh of Saudi, boy? You must be loaded if you are able to afford so many onions. Your bouquet of onions will be well-appreciated.
A sack of rice
People are more practical these days. And what better way to express how much your loved one means to you than to give the most basic of all foods in this country: rice. This gift idea would probably elicit a few laughs from your girlfriend and her friends. But if you're a married man, buying your wife a sack of rice is by no means a gift; it is your RESPONSIBILITY.
Ointment bouquet
This is a personal favorite of mine. As someone who loves massages, this may be funny, but it is very practical. If your partner loves massages and keeps a packet of Salonpas by the bedside, a bouquet with all her favorite balms, ointments, and pain relief patches would make a great gift.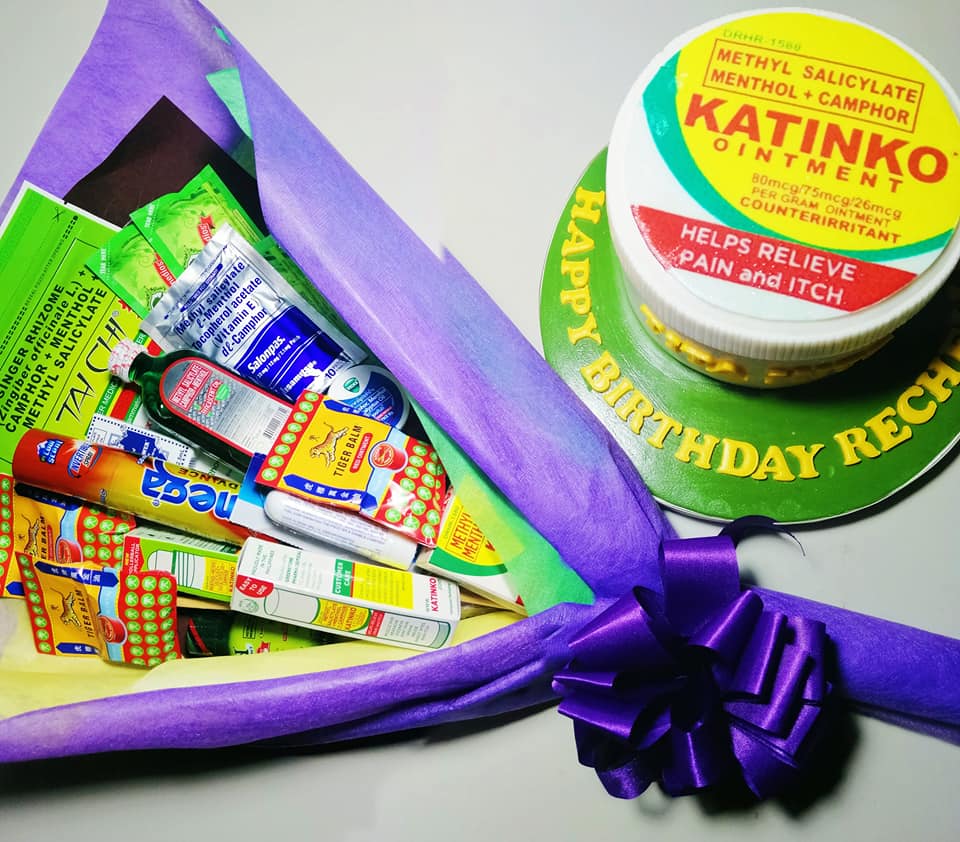 These crazy gift ideas for Valentines 2023 have the potential to go viral, but it's not for everybody. Some people just want to stick to the classic Valentines Day treats: chocolates, flowers, cakes, stuffed toys. If you are one of those people, place your order now at our gift shop. We have lots of gift ideas presented in different ways and for sale at different price points.
Have a Happy Hearts Day!